Wireless Portable Electric Curling Iron
---
This revolutionary hair curler offers a wireless design for hassle-free styling anytime, anywhere. Its compact and portable design makes it perfect for on-the-go styling, whether you're traveling, heading to work, or just need to touch up your hair on the fly.
Wireless and portable: This curling iron is designed to be used without a cord, allowing you to move around freely while styling your hair. Its compact size makes it easy to pack and take with you wherever you go.
Automatic curling: With this device, you don't need to manually wrap your hair around the barrel. Simply place a section of hair into the curling chamber and let the device do the rest. It will automatically draw the hair into the chamber and curl it for you.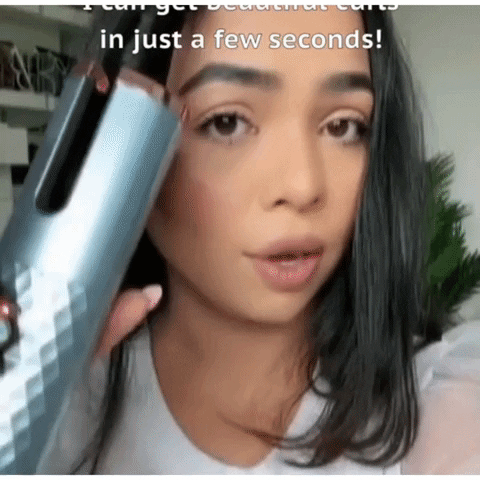 LCD display: The device features an LCD display that shows the temperature, curl direction, and timer. This allows you to easily adjust the settings to achieve the desired style.
Ceramic technology: The curling iron features ceramic technology, which helps to evenly distribute heat and prevent damage to your hair. It also helps to reduce frizz and static, leaving your hair looking smooth and shiny.
Adjustable temperature: The temperature of the curling iron can be adjusted from 150°C to 200°C, making it suitable for all hair types.
Safety features: The device features an automatic shut-off function that turns it off after 10 minutes of inactivity. It also has a heat-resistant tip to prevent burns and a protective cover for the curling chamber.
This product has no reviews yet.