Winter Leggings
---
𝘛𝘩𝘦𝘺 𝘢𝘳𝘦 𝘴𝘰𝘰𝘵𝘩𝘪𝘯𝘨 𝘢𝘯𝘥 𝘤𝘰𝘮𝘧𝘰𝘳𝘵𝘢𝘣𝘭𝘦. 𝘛𝘩𝘦 𝘱𝘭𝘶𝘴𝘩 𝘪𝘴 𝘴𝘰𝘧𝘵 𝘢𝘯𝘥 𝘵𝘩𝘦𝘺 𝘢𝘳𝘦 𝘱𝘳𝘦𝘵𝘵𝘺 𝘸𝘢𝘳𝘮. 𝘈𝘭𝘵𝘩𝘰𝘶𝘨𝘩 𝘵𝘩𝘦𝘺 𝘢𝘳𝘦 𝘤𝘰𝘮𝘧𝘰𝘳𝘵𝘢𝘣𝘭𝘦 𝘵𝘩𝘦𝘺 𝘩𝘢𝘷𝘦 𝘢 𝘴𝘵𝘳𝘢𝘯𝘨𝘦 𝘧𝘪𝘵, 𝘢𝘯𝘥 𝘵𝘩𝘦 𝘢𝘯𝘬𝘭𝘦 𝘵𝘩𝘪𝘯𝘨 𝘳𝘰𝘭𝘭𝘴 𝘶𝘱. 𝘈 𝘯𝘪𝘤𝘦 𝘩𝘪𝘨𝘩 𝘸𝘢𝘪𝘴𝘵 𝘴𝘰 𝘢 𝘱𝘦𝘳𝘴𝘰𝘯 𝘸𝘪𝘵𝘩 𝘨𝘪𝘢𝘯𝘵 𝘩𝘪𝘱𝘴, 𝘭𝘪𝘬𝘦 𝘮𝘺𝘴𝘦𝘭𝘧, 𝘥𝘰𝘦𝘴𝘯'𝘵 𝘩𝘢𝘷𝘦 𝘵𝘰 𝘸𝘰𝘳𝘳𝘺 𝘢𝘣𝘰𝘶𝘵 𝘵𝘩𝘦𝘮 𝘳𝘰𝘭𝘭𝘪𝘯𝘨 𝘥𝘰𝘸𝘯 𝘢𝘵 𝘵𝘩𝘦 𝘸𝘢𝘪𝘴𝘵. 𝘛𝘩𝘦𝘺 𝘢𝘳𝘦 𝘧𝘰𝘳 𝘤𝘰𝘮𝘧𝘰𝘳𝘵, 𝘯𝘰𝘵 𝘭𝘰𝘰𝘬𝘴. 𝘉𝘶𝘵 𝘵𝘩𝘦𝘺 𝘢𝘳𝘦 𝘯𝘰𝘵 𝘴𝘩𝘦𝘦𝘳 𝘢𝘵 𝘢𝘭𝘭- 𝘯𝘰 𝘸𝘰𝘳𝘳𝘪𝘦𝘴 𝘵𝘩𝘦𝘳𝘦!
⭐️⭐️⭐️⭐️⭐️
𝘑𝘦𝘯𝘯𝘪𝘦-🇱🇷✅ 𝘝𝘦𝘳𝘪𝘧𝘪𝘦𝘥 𝘣𝘶𝘺𝘦𝘳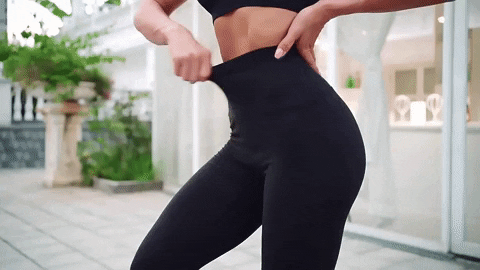 These fleece lining leggings come with the super comfy fleece lining, keep you super warm in cold weather, Besides, the material is super soft to the touch, almost comparable to a very smooth fleece, Great for for yoga, running, hiking, cycling, skiing and ice skating activities outdoor during winter season with ease, Breathable and moisture-wicking fabric lift the sweat quickly to keep you comfortable
 The women winter leggings are made from the highest quality opaque fabrics with special sewing craft to make them thick enough to cover everything, keep you warm in winter, In addition, these 4-way stretch warm leggings provide great freedom of movement you could want during workout does not slip off the waist when running or squatting, The high waist also provides good support and control of the belly.
All orders are processed within 24-48 hours and we prioritize the fasting shipping possible! Every order includes a 30-day money-back guarantee and painless return process. We strive for 100% satisfaction
This product has no reviews yet.