Survival Axe Tactical Hunting
---
This hand axe comes with a Hunting Knife that is nested within the handle and a magnesium fire starter that clips to the included blade sheath. This makes it a great tool to bring on hunting, camping, or hiking trips
The composite plastic handle is molded to fit around the axe head for strength and stability while chopping.
The tool included sheath has both a belt clip and hand loop to make this axe convenient to carry no matter what your situation.
Whether you're backpacking in the woods or clearing your own backyard, this axe will always be close at hand.14 Inches Overall Length of Axe5.75 Inches Width3 Inches Height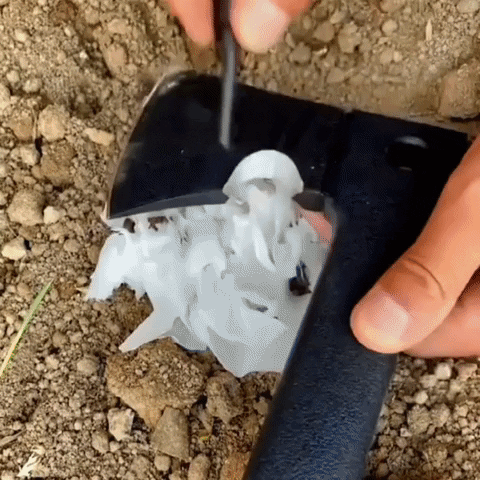 With its durable construction and portable plastic sleeve handle, this axe is built to withstand even the toughest outdoor conditions. And with its multifunctional design, it can be used for everything from chopping wood and building shelter to starting a fire and even rescuing others.
This product has no reviews yet.