Silicone Liquid Brush Dispenser
---
The biggest benefit of Our Silicone Oil-Control Brush & Bottle is that it can control the amount of oil, doesn't get a lot of oil out at once, nor drip everywhere.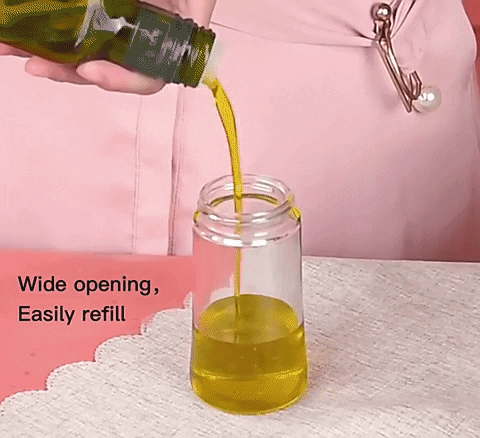 Design of silicone dripper. Simply and quickly suck the oil into the storage tank with just one pinch.
You can also brush the oil evenly to avoid the waste of oil.
It is an indispensable kitchen necessity for those who love to cook!
The design with the funnel allows you to not worry about the large particles of residue on the brush head blocking the straw of the oil bottle, and you can also re-filter the excess oil into the oil bottle while cooking.
Our oil bottles can hold oil, vinegar, soy sauce, honey, etc. Perfect for baking, stir-frying, cooking, grilling, etc., small and light to carry and also suitable for outdoor use.
This product has no reviews yet.