Multifunctional Fresh Juice Blender
---
 Introducing the Monda Magical Juicer – the ultimate tool for creating delicious and nutritious juices that will transform your health and well-being. Whether you're looking to boost your immune system, detoxify your body, or simply enjoy a refreshing and energizing drink, this juicer has got you covered.
Easy to Use: The Rezaba Magical monda Juicer is very easy to use. Simply add your favorite fruits and vegetables to the juicer, turn it on, and within seconds you'll have a delicious and nutritious juice that is packed with vitamins and minerals.
Nutrient-Rich Juice: The Rezaba Magical monda Juicer uses a powerful motor to extract the maximum amount of juice from your fruits and vegetables. This means that you'll get a nutrient-rich juice that is packed with vitamins, minerals, and other beneficial nutrients that can help to improve your overall health and wellbeing.
Convenient: With the Rezaba Magical  monda Juicer, you can make fresh juice at any time of the day. Whether you want to start your day with a healthy breakfast juice or enjoy a refreshing juice in the afternoon, this juicer makes it easy and convenient to do so.
Easy to Clean: The Rezaba Magical monda Juicer is very easy to clean. Simply rinse the parts under running water and use the included brush to clean any remaining pulp or debris. This makes it a great choice for those who want to enjoy fresh juice without spending a lot of time cleaning up afterwards.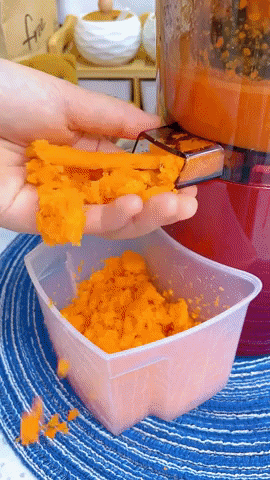 Large Capacity: Our Slow Juicer has a 7LV capacity, allowing you to juice larger quantities of produce at once, making it perfect for families or for those who like to make batches of juice at a time.
Quiet Operation: The monda Slow Juicer operates quietly, so you can enjoy fresh juice without disturbing others in your household.
High-Quality Materials: The monda Slow Juicer is made from high-quality materials that are designed to last. The body of the juicer is made from durable ABS plastic, while the juicing parts are made from food-grade stainless steel.
This product has no reviews yet.