Mascara Lash extensions
---
 Introducing Liquid Lash Extensions Mascara - the ultimate solution for long, voluminous lashes!
Say goodbye to clumpy, messy mascara and hello to a flawless, natural look. Our unique formula uses cutting-edge technology to extend and thicken each lash, giving you the appearance of wearing lash extensions without the hassle and expense.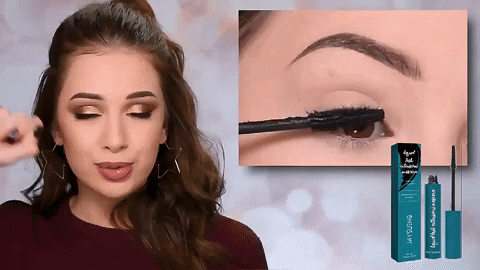 Lengthens and volumizes lashes: Liquid lash extensions contain tiny fibers that attach to your natural lashes, making them appear longer and thicker.
Long-lasting wear: Unlike traditional mascara, liquid lash extensions are formulated to last all day without smudging or flaking, making them perfect for long workdays or special events.
Easy to apply: Liquid lash extensions are applied like regular mascara and require no special tools or techniques. Simply apply the product to your lashes, focusing on the tips to achieve maximum length and volume.
Natural-looking results: Liquid lash extensions create a more natural look than false lashes or lash extensions. They blend seamlessly with your natural lashes to create a full, voluminous effect.
No damage to natural lashes: Liquid lash extensions are completely safe and gentle on your lashes. They do not require any harsh removal techniques, and you can easily remove them with regular makeup remover at the end of the day.
This product has no reviews yet.