Knee protection
---
This knee brace is a type of knee support designed for compression and shock absorption, helping to relieve joint pain and discomfort. The knee sleeve is intended for activities such as running and is suitable for both men and women. It is commonly used for conditions like arthritis.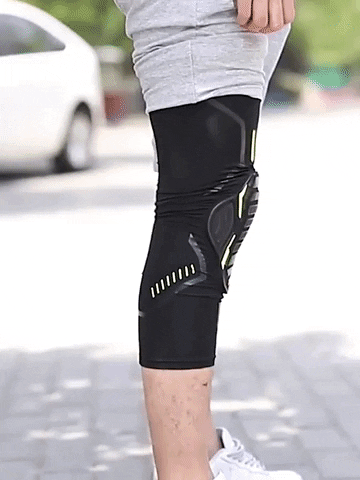 Provides support and stability to the knee joint: The knee brace provides extra support to the knee joint, reducing the stress and strain on it. This is especially beneficial for people with arthritis, knee injuries or those who engage in high-impact activities like running or jumping.
Enhances blood flow and promotes healing: The compression knee sleeve promotes better blood flow, which helps to reduce inflammation, promote healing, and relieve pain
Easy to wear and adjust: The knee brace is designed to be comfortable to wear and easy to adjust. It features a non-slip design that ensures that it stays in place during physical activity, without slipping down or sliding around.
This product has no reviews yet.