Green Tea Clean Face Mask
---
𝘛𝘩𝘪𝘴 𝘱𝘳𝘰𝘥𝘶𝘤𝘵 𝘸𝘢𝘴 𝘨𝘳𝘦𝘢𝘵! 𝘐 𝘭𝘰𝘷𝘦𝘥 𝘩𝘰𝘸 𝘪𝘵 𝘸𝘢𝘴 𝘦𝘢𝘴𝘺 𝘵𝘰 𝘶𝘴𝘦 𝘢𝘯𝘥 𝘩𝘰𝘸 𝘺𝘰𝘶 𝘰𝘯𝘭𝘺 𝘯𝘦𝘦𝘥 𝘵𝘰 𝘳𝘰𝘭𝘭 𝘵𝘩𝘦 𝘧𝘢𝘤𝘦 𝘮𝘢𝘴𝘬 𝘰𝘯 𝘪𝘯𝘴𝘵𝘦𝘢𝘥 𝘰𝘧 𝘩𝘢𝘷𝘪𝘯𝘨 𝘵𝘰 𝘨𝘦𝘵 𝘢 𝘣𝘳𝘶𝘴𝘩 𝘢𝘯𝘥 𝘴𝘵𝘢𝘳𝘵 𝘢𝘱𝘱𝘭𝘺𝘪𝘯𝘨 𝘪𝘵. 𝘐 𝘭𝘰𝘷𝘦𝘥 𝘩𝘰𝘸 𝘪𝘵 𝘸𝘰𝘳𝘬𝘴 𝘢𝘯𝘥 𝘩𝘰𝘸 𝘪𝘵. 𝘐 𝘵𝘰𝘵𝘢𝘭𝘭𝘺 𝘳𝘦𝘤𝘰𝘮𝘮𝘦𝘯𝘥 𝘵𝘩𝘪𝘴 𝘱𝘳𝘰𝘥𝘶𝘤𝘵. 𝘦𝘷𝘦𝘯 𝘵𝘰𝘭𝘥 𝘮𝘺 𝘸𝘪𝘧𝘦 𝘵𝘰 𝘴𝘵𝘢𝘳𝘵 𝘶𝘴𝘪𝘯𝘨! 𝘞𝘪𝘭𝘭 𝘥𝘦𝘧𝘪𝘯𝘪𝘵𝘦𝘭𝘺 𝘣𝘦 𝘣𝘶𝘺𝘪𝘯𝘨 𝘢𝘨𝘢𝘪𝘯, 𝘭𝘰𝘷𝘦𝘥 𝘪𝘵!
𝘌𝘳𝘪𝘤 𝘔𝘢𝘵𝘵 🇱🇷 ✅- 𝘝𝘦𝘳𝘪𝘧𝘪𝘦𝘥 𝘣𝘶𝘺𝘦𝘳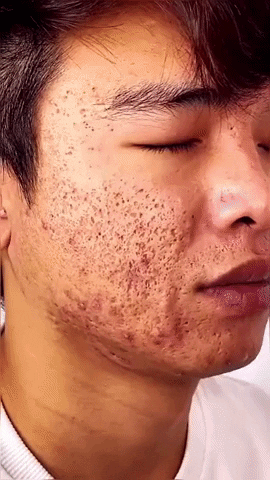 PORE CLEANSING MASKG: Green tea mask stick is pure natural extraction, without adding any chemical ingredients, with green tea extract, which can penetrate deep into the skin, reduce pores, and absorb excess oil, effectively clean skin pores, remove surface impurities, replenish skin moisture, and make skin radiant A glowing, softer, blackhead removal needle can help you remove impurities from your face more effectively.
 EASY TO USE AND PORTABLE: Before use, you need to wash your face, apply pore less deep cleanser green tea mask mud on your face, let it sit for about 10-15 minutes, it can make your skin quickly enter the excretion stage, green tea mask suitable for daily use and travel, small and light, does not take up your luggage space.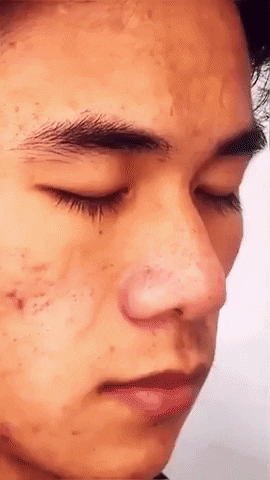 FIRST STEP TO BECOME BEAUTIFUL: Please clean your face regularly, let the skin breathe freely and absorb more moisture; when you start to care for your skin, you will find that you slowly fall in love with green mask stick! Even if it is a long process, you will find that your skin is getting better and better.
This product has no reviews yet.