Rezaba 3 In 1 Emergency Power Bank
---
Don't let a dead battery leave you stranded in the great outdoors. Our 2000mAh Emergency Power Banks are here to save the day! With their waterproof design, compact size, built-in carabiner, and retractable plug, these mini power pods are the ultimate outdoor companion.
🌟 Outdoor Camping Essential: Don't leave home without the ultimate camping companion. Our power banks are a must-have for outdoor enthusiasts, ensuring you stay connected and powered up during your camping trips, hiking adventures, and other outdoor escapades.
🏕️ Compact & Portable: Our mini power emergency pods are designed for maximum convenience. Their compact size easily fits in your pocket or backpack, making them ideal for outdoor camping, hiking, and other adventures. Stay prepared for power emergencies wherever you go.
⚡️ Universal Compatibility: Our emergency power banks work seamlessly with a wide range of devices, including smartphones, tablets, MP3 players, Bluetooth speakers, and more. Keep all your essential electronics powered up and ready for action.
🔋 Instant Power on the Go: When you're in need of a quick power boost, our emergency power banks deliver. With a capacity of 2000mAh, they provide ample power to charge your devices, keeping you connected and ready for any adventure.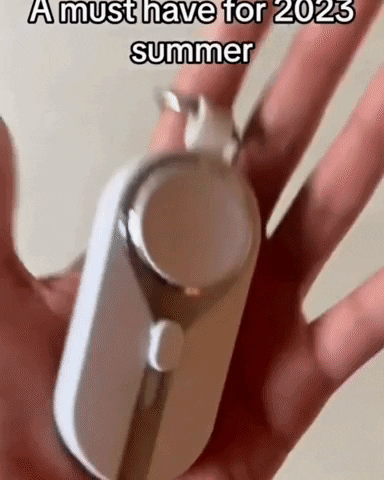 Versatile Compatibility: This power bank is designed to work with multiple devices, including Apple Watch Series 6, 7, 8, and iPhone 12, 13, 14 Pro Max. It is also compatible with Samsung S21, S22, and S23 smartphones. This versatility ensures that you can charge various devices with a single power bank, making it a versatile charging solution for different devices.
Efficient and Fast Charging: The mini power bank delivers efficient and fast charging for your Apple Watch and iPhone. It provides a reliable power supply to charge your devices quickly, allowing you to minimize downtime and keep your devices ready for use. This is particularly useful in situations where you have limited time to charge your devices.
This product has no reviews yet.